This area contains all the companion materials and media we have produced for UNNATURAL CAUSES. For general resources on health equity, please check out our Health Equity Resource Database.
Documents

Series
Episode descriptions, production information, and companion materials.

Issues Background articles, scholar interviews, charts and slides.

Campaign Handouts, partner lists, publicity tools, and guides to action.
Video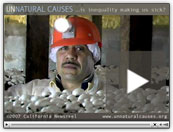 Watch episode excerpts and web-exclusive videos illustrating key concepts from the series.
Interactivities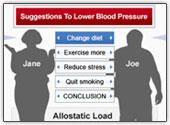 Quiz yourself, play a game, and learn about health equity.
Slides and Graphs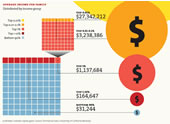 View and download Power Point slides
and graphs for use in your presentations.
Audio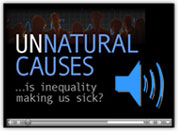 Hear more from interviews conducted for the series.
Images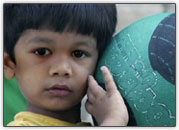 View and download screen shots and series logos