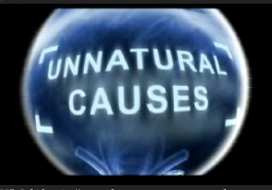 UNNATURAL CAUSES - Trailer

A 5-minute clip that introduces the major themes of the series.


Action on the Social Determinants of Health: Learning from previous experiences

REPORT from the Secretariat of the WHO Commission on the Social Determinants of Health, March 2005
A background paper prepared for the first meeting of the Commission, with 20 pages of history of different understandings of health over the past century, and international trends and movements in recent decades to incorporate social concerns into public health policy and interventions. The report also contains about 10 pages on the aims and objective of the Commission itself.


Allostatic Load and Allostasis

ARTICLE from the MacArthur Research Network on SES and Health
An overview of the science behind chronic stress's effects on the body.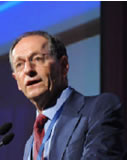 An Interview with Sir Michael Marmot

In August of 2008 the WHO Commission on the Social Determinants of Health concluded its work with the publication of a report entitled: "Closing the gap in a generation: Health equity through action on the social determinants of health." The Commission's chair, Sir Michael Marmot, was kind enough to answer Social Medicine's questions about the Commission's recommendations. This interview was conducted by email in May of 2009.


Center for Health Equity in Louisville

WEB SITE
The Center for Health Equity is a new and hopeful approach to the public's health. Seeking out root causes, the Center for Health Equity addresses glaring socio-economic and racial inequities in health. The Center is one of many local initiatives focused on bettering health by improving wages, housing, schools and racial justice. The opening of the Center by Dr. Adewale Troutman was featured in Episode 1 of the PBS series UNNATURAL CAUSES. The site includes definitions of key terms related to health equity and an excellent set of links to national and international health organizations.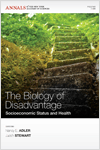 Childhood socioeconomic status and adult health

Sheldon Cohen, Denise Janicki-Deverts, Edith Chen, and Karen A. Matthews
This article discusses the evidence supporting the link between childhood and adolescent SES and adult health, and explores different environmental, behavioral, and physiological pathways that might explain how early SES would influence adult health. THe authors also address the ages when SES exposures matter most for setting adult health trajectories as well as the role of exposure duration in SES influences on later health. While early childhood exposures seem to be potent predictors of a range of health outcomes, the authors emphasize that later childhood and adolescent exposures are risks for other health outcomes.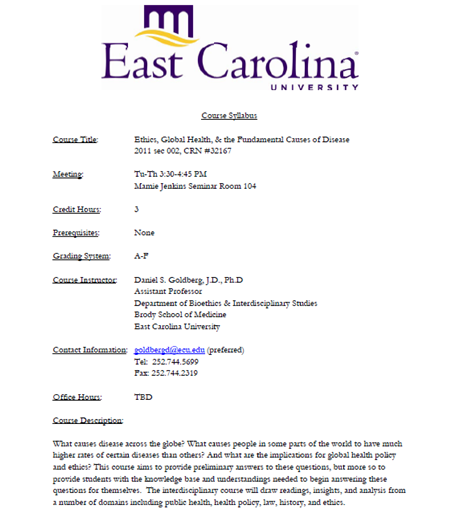 Course: Ethics, Global Health and the Fundamental Causes of Disease

SYLLABUS by Daniel Goldberg, J.D.. Ph.D, East Carolina University

Daniel Goldberg teaches a course at the Brody School of Medicine that aims to answer such questions as: What causes disease across the globe? What causes people in some parts of the world to have much higher rates of certain diseases than others? And what are the implications for global health policy and ethics?



Disease and Social Policy in the American South: A Case Study of the Pellagra Epidemic (pdf)

LESSON PLAN, by Joan Brodsky Schur for California Newsreel, 2008
This lesson plan uses the series and the examination of primary source documents to guide students in understanding the social, economic, and political contexts of two epidemics in American history: pellagra and Type II diabetes. In six activities, students reflect on their own conceptions about the factors that influence health and longevity, learn about the socioeconomic conditions in the post-bellum South that led to the pellagra epidemic of the early 1900's, propose legislative solutions to the crisis, and finally use what have learned about pellagra to inform their understanding of the Type II diabetes epidemic among the Pima and Tohono O'odham Indians of southern Arizona today.

The lesson plan includes worksheets, links to primary sources, evaluation rubrics, and references to relevant standards.

In Word (doc) format


Disparities In Infant Mortality Not Related To Race, Study Finds

Science Daily
The cause of low birth weights among African-American women has more to do with racism than with race, according to a report by an associate professor of pediatrics at the University of Illinois at Chicago. Minority women are subject to stress caused by perceived racial discrimination, the researchers said. They asked the mothers if they had ever been treated unfairly because of their race when looking for a job, in an educational setting or in other situations. Those who felt discriminated against had a twofold increase in low birth weights. And for those who experienced discrimination in three "domains," the increase was nearly threefold.


Early aging tied to chronic stress

NEWS ARTICLE by David Perlman, San Francisco Chronicle, 2004


Researchers at UC San Francisco say they have found the first direct evidence that severe and chronic emotional stress can age people biologically.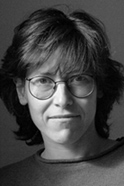 Enough to Make You Sick?: Something is Killing America's Urban Poor

NEWS ARTICLE by Helen Epstein, New York Times, 2003
A newspaper article that looks at the epidemic of premature "aging" and death in the poor. Epstein explores the question, "Is there something deadly in the American experience of urban poverty itself?"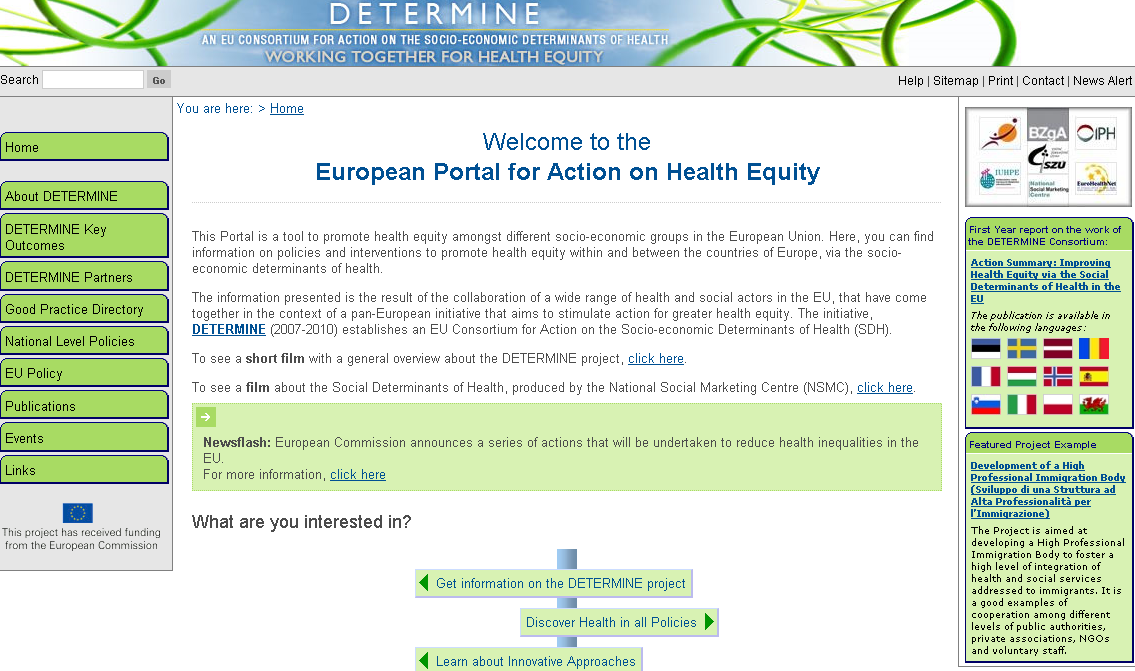 European Portal for Action on Health Equity

EU Consortium for Action on the Socio-economic Determinants of Health
This Portal is a tool to promote health equity amongst different socio-economic groups in the European Union. Here, you can find information on policies and interventions to promote health equity within and between the countries of Europe, via the socio-economic determinants of health.

The information presented is the result of the collaboration of a wide range of health and social actors in the EU, that have come together in the context of a pan-European initiative that aims to stimulate action for greater health equity.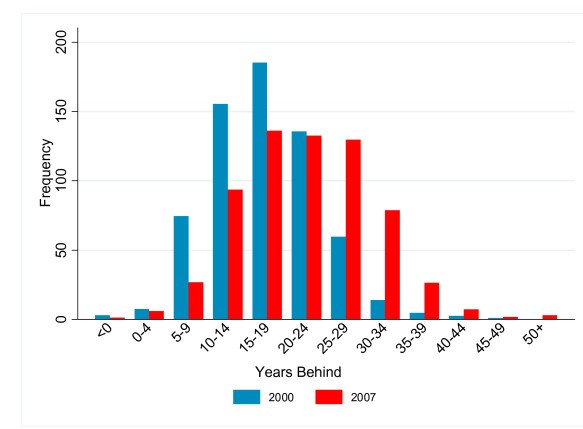 Falling Behind: Life Expectancy in US Counties from 2000 to 2007 in an International Context

SCHOLARLY ARTICLE , Population Health Metrics 2011 9:16
This study uses mortality data from 2000 to 2007 to assess disparities in life expectancy across US counties. Life expectancy rates for counties are compared to the life expectancies across nations in 2000 and 2007.


Food Price Inflation Changes How We Shop

NEWS ARTICLE by Alan Scher Zagier, Associated Press, March 31, 2008
The worst case of food inflation in nearly 20 years has more Americans giving up restaurant meals to eat at home. We're buying fewer luxury food items, eating more leftovers and buying more store brands instead of name-brand items.


From Neurons to Neighborhoods: The Science of Early Childhood Development

REPORT from the National Research Council and Institute of Medicine Committee on Integrating the Science of Early Childhood Development
How can we use our burgeoning knowledge to assure the well-being of all young children, for their own sake as well as for the sake of our nation? Drawing from new findings, this book presents important conclusions about nature-versus-nurture, the impact of being born into a working family, the effect of politics on programs for children, the costs and benefits of intervention, and other issues. The committee issues a series of challenges to decision makers regarding the quality of child care, issues of racial and ethnic diversity, the integration of children's cognitive and emotional development, and more.

The full text of this report is available free online.


Gap in Life Expectancy Widens for the Nation

NEWS ARTICLES by Robert Pear, New York Times, March 23, 2008
New government research has found "large and growing" disparities in life expectancy for richer and poorer Americans, paralleling the growth of income inequality in the last two decades.


Glossary of Social Determinants of Health (SDOH) Terms

WEB SITE, Public Health Agency of Canada
A great guide to the lingo of SDOH to help you and the groups you outreach to better understand other materials.


Health and Social Justice: Politics, Ideology, and Inequity in the Distribution of Disease

BOOK edited by Richard Hofrichter
This public health reader draws on the growing body of recent literature to offer a comprehensive collection of articles written by a panel of expert contributors who represent a broad range of fields—sociology, epidemiology, public health, ecology, politics, organizing, and advocacy. Each article explores a particular aspect of health inequalities and demonstrates how the sources of health inequalities are rooted in injustices associated with racism, social class, and sex discrimination. This important book examines the political implications of various perspectives used to explain health inequities and explores alternative strategies for eliminating them.

See especially: "The Politics of Health Inequities," by Richard Hofrichter, available free online.



Health Disparities - Forum with Michael Krasny

RADIO SHOW available from KQED.org
This episode of Forum (available in streaming audio and MP3 download) discusses "why health disparities exist between the rich and poor and among minority groups." Krasny interviews Brian Smedley, Dr. Mohammad Siahpush, Dr. Nancy Adler, and Larry Adelman, series creator and executive producer for UNNATURAL CAUSES. Originally broadcast March 26, 2008.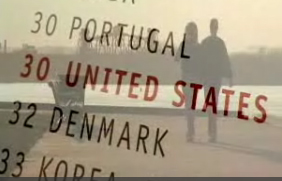 Health in America

VIDEO EXCERPT, Unnatural Causes - Episode 1

The U.S. is one of the richest countries in the world, yet we rank 29th for life expectancy. We spent more than twice what other countries spend per capita on health care. Why aren't we healthier?


Health Inequalities among British Civil Servants: the Whitehall II study

SCHOLARLY ARTICLE by Marmot, et al., The Lancet, July 1991
Twenty years after the original Whitehall study, which first identified the Health-Wealth gradient in British civil servants, the study was repeated with a new cohort of over 10,000 participants. The study found no decrease in inequality, with those lower on the social gradient still suffering higher rates of chronic disease and mortality.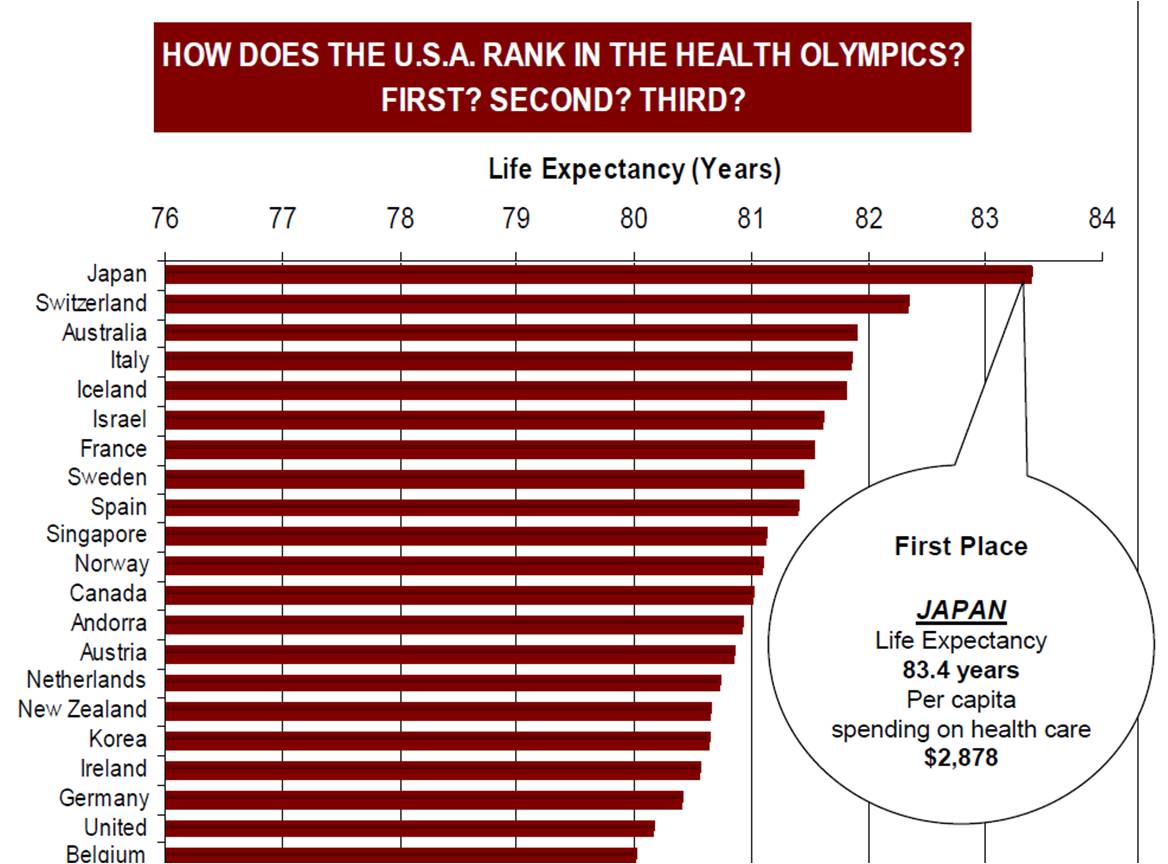 How does the US rank in the Health Olympics? (pdf)

CHART, Dr. Stephan Bezrucha, University of Washington
A chart that shows how the US compares to about 30 other countries in life expectancy. The US is near the bottom.


How U.S. Laws and Social Policies Influence Chronic Stress and Health Disparities

SCHOLARLY ARTICLE, Holly Avey, Politics of Race, Culture, and Health Symposium, Ithaca College, Nov. 14, 2002
A clear, thorough overview explaining the stress process (exposures and vulnerabilities to stressors), physiological response to stressors (how stress "gets into the body"), and why people of color and lower socioeconomic status tend to be more negatively affected by stress. Concludes with policy implications.


How U.S. Laws and Social Policies Influence Chronic Stress and Health Disparities - A Response (pdf)

SCHOLARLY ARTICLE by Thomas C. Shevory, Ithaca College, 2002
A short response to Holly Avey's literature review that provides additional background and references regarding misconceptions of the character traits of "the poor" vs. "the affluent," chronic stressors, and the need for structural policy intervention.


In Sickness and In Wealth - Episode Description (pdf)

UNNATURAL CAUSES, Episode 1
What are the connections between healthy bodies and healthy bank accounts? Our opening episode travels to Louisville, Kentucky, not to explore whether health cures us but to see why we get sick in the first place.

1 | 2 | 3 Next »