More films on equity and social justice »

EXPLORE BY TOPIC:


Our top 10 resources



Childhood / Early Life



Chronic Stress



Education



Food Security



Genetics



Jobs & Work



Housing / Neighborhoods



Income & Wealth



Race / Racism



Social Inclusion



Policy & Change









Keyword=EP_1:

0

items found

In Sickness and In Wealth - Transcript

UNNATURAL CAUSES, Episode 1
What are the connections between healthy bodies and healthy bank accounts? Our opening episode travels to Louisville, Kentucky, not to explore whether health cures us but to see why we get sick in the first place.


In Sickness and In Wealth - Transcript with Citations

UNNATURAL CAUSES, Episode 1, Copyright Vital Pictures 2008


Inequality: Bad for Your Health

INTERVIEW with Ichiro Kawachi, Dollars & Sense, January 2008
Epidemiologist Ichiro Kawachi clearly explains the theory about how relative deprivation from economic inequality, and explores various possible mechanisms for the relationship.


Is Inequality Making Us Sick?

EDITORIAL by Larry Adelman, in the AFL-CIO's "Point of View"
The series executive producer of UNNATURAL CAUSES makes a compelling case for focusing our attentions and policies on the social determinants of public health problems, not just on treating people once they're sick.


Jack Shonkoff Interview (pdf)

EDITED INTERVIEW TRANSCRIPT, Web-exclusive content from UNNATURAL CAUSES
In this original interview, Dr. Jack Shonkoff, director of the Center on the Developing Child at Harvard University, discusses the importance of early childhood experiences on life-long health, learning, and success. He describes the effect of toxic stress on brain development, and asserts that we have a moral and economic incentive to provide the best environments for all children or pay the price later in the form of reduced productivity and the burden of chronic disease.


Louisville's Rubbertown Neighborhood Fights against Toxic Emissions

WEB-EXCLUSIVE VIDEO, Unnatural Causes

Eboni Cochran and her neighbors in Louisville have organized to demand that chemical companies in their area do a better job of monitoring and containing hazardous materials that seep into the soil and air. Across the country, polluting industries are concentrated in communities where the poor and people of color live.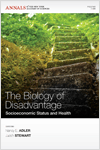 Money, schooling, and health: Mechanisms and causal evidence

Ichiro Kawachi, Nancy E. Adler, and William H. Dow
In this essay, the authors review the potential causal mechanisms linking schooling and income to health, and discuss the twin challenges to causal inference in observational studies, in other words, reverse causation and omitted variable bias. They provide a survey of the empirical attempts to identify the causal effects of schooling and income on health, including natural experiments. There is evidence to suggest that schooling is causally related to improvements in health outcomes. Evidence also suggests that raising the incomes of the poor leads to improvement in their health outcomes.


National Scientific Council on the Developing Child

WEB SITE
The NSCDC is a multi-disciplinary collaboration comprising leading scholars in neuroscience, early childhood development, pediatrics, and economics. Created to seize the opportunity that arose from response to the landmark report from the National Research Council and Institute of Medicine, From Neurons to Neighborhoods, the Council works to build strong, informed, bipartisan leadership in both the public and private sectors to close the gap between what we know and what we do to promote successful learning, adaptive behavior, and sound physical and mental health for all young children.


Overcoming Obstacles to Health

REPORT from the Robert Wood Johnson Foundation, 2013
This report by Paula Braveman and Susan Egerter for the Robert Wood Johnson Foundation Commission for a Healthier America, summarizes in clear language the current research on why Americans have worse health and shorter lives than people of other rich nations. The report analyzes the latest data and contains many useful charts.


Patterns and Causes of Disparities in Health (pdf)

ARTICLE by David Williams, Chapter in Policy Challenges in Modern Health Care
This chapter provides an overview of social disparities in health in the United States. It begins by outlining the complex social forces that combine to produce variations in health. It then considers the patterns of racial/ethnic differences in health and shows how these must be understood in the context of the heterogeneity of those groups, and the even larger disparities by socioeconomic status (SES) and gender. The chapter concludes by focusing on the opportunities and challenges for reducing social disparities in health in the United States.

Poverty As A Childhood Disease

Blog post by Dr. Perri Klass at the New York Times "Well" blog

"Think for a moment of poverty as a disease, thwarting growth and development, robbing children of the healthy, happy futures they might otherwise expect. In the exam room, we try to mitigate the pain and suffering that are its pernicious symptoms. But our patients' well-being depends on more, on public health measures and prevention that lift the darkness so all children can grow toward the light."


Prevention is Primary

BOOK edited by Larry Cohen & Sana Chehimi, Prevention Institute, and Vivian Chavez, San Francisco University, 2007
This book aims to move future practitioners from the margins of prevention to its core by defining the elements of quality prevention efforts, identifying best practices and illustrating the application of prevention principles in a multitude of settings. The text, with chapters from a variety of authors, is written primarily for Master's level public health, public policy and social welfare students to underscore the value and promise of prevention and to frame its practice as a key social and economic justice issue; however, it is also a wonderful resource for the dedicated layperson or activist.


Reaching for a Healthier Life: Facts on Socioeconomic Status and Health in the U.S. (pdf)

REPORT from The John D. and Catherine T. MacArthur Foundation Research Network on Socioeconomic Status and Health, 2007
An overview of how socioeconomic status affects health, though consideration of neighborhood, employment conditions, personal behaviors, health care, race and stress. Includes policy implications. The MacArthur Network on SES and Health brings together many of the world's top researchers on socioeconomic factors in health. Many of these experts were interviewed for UNNATURAL CAUSES.


Reducing Racial and Social Inequalities in Health: The Need for a New Approach

SCHOLARLY ARTICLE by S. Leonard Syme, Health Affairs 2008
It is well known that people in racial and ethnic minority groups and in lower social-class positions have higher morbidity and mortality rates from virtually every disease. To effectively deal with the problem, we will need to adopt a more appropriate conceptual model that focuses on the fundamental determinants of health, we will need to understand how important this is for all Americans as a society, and we will need to better deal with the issues people care about: their children, homes, jobs, safety, education, families, retirement, and future prospects.

Abstract only. Subscription required to read full text.


Relation Between Job Strain, Alcohol, and Ambulatory Blood Pressure

SCHOLARLY ARTICLE, Schnall, et al., 1992
This key study finds that job strain increases blood pressure in men not only at work, but at home and while sleeping. It also finds that regular use of alcohol further raises daytime blood pressure, but only among those in high-strain jobs.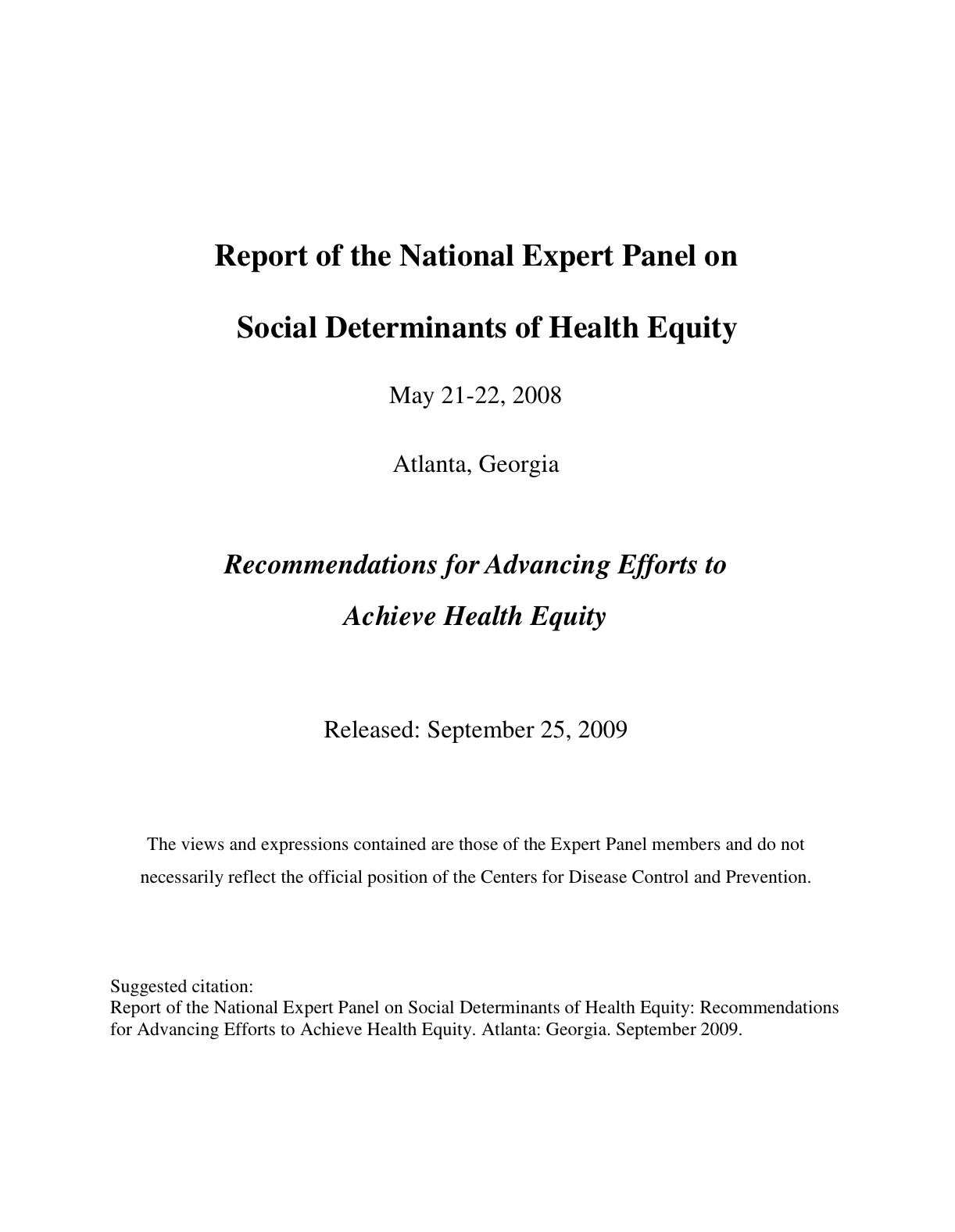 Report of the National Expert Panel on Social Determinants of Health Equity: Recommendations for Advancing Efforts to Achieve Health Equity

This report encapsulates the critical thinking, key arguments and recommendations of nationally recognized experts in the area of social determinants of health equity. A principle thesis of the Expert Panel is that the inequitable distribution of resources needed for health is the major contributor to persistent health inequities. These experts called to account conditions and processes, including class disadvantage and racism, that prevent many Americans from enjoying the health and long life that affluent and privileged citizens take for granted. Many of the strategies for addressing social determinants of health equity fall outside current public health practice but not outside the profession's historic role in public policy decisions that promote social justice.

rising Inequality, Declining Health: Health Outcomes and the Working Poor

How healthy are people who are working but still can't make ends meet? How does their health compare to those who are working and have good incomes? How do both of those health outcomes compare to those who are poor and not working? This report shows a widening gap between the health of people who are living in poverty and working and those whose work provides sufficient incomes. This suggests that worsening labour market conditions, a weakened social safety net and increasing income inequality are accompanied by rising inequities in health.

Sir Michael Marmot Interview (pdf)

EDITED INTERVIEW TRANSCRIPT, UNNATURAL CAUSES
In an original interview, Michael Marmot discusses how he got into public health issues, then addresses a wide range of issues, from the healthy immigrant effect to social gradients in smoking to why the wealthy should care about health inequities... and what we can do about them.


Social Determinants of Health: The Canadian Facts

Juha Mikkonen and Dennis Raphael
The primary factors that shape the health of Canadians are not medical treatments or lifestyle choices but rather the living conditions they experience. This report considers 14 social determinants of health and outlines why they are important; how Canada is doing in addressing them; and what can be done to improve their quality. The purpose of the document is to provide promote greater awareness of the social determinants of health and the development and implementation of public policies that improve their quality.


Social Determinants of Health: The Solid Facts

REPORT by Richard Wilkinson and Michael Marmot, World Health Organization, 2003
This publication examines this social gradient in health, and explains how psychological and social influences affect physical health and longevity. It then looks at what is known about the most important social determinants of health today, and the role that public policy can play in shaping a social environment that is more conducive to better health.


Social Injustice and Public Health

BOOK edited by Barry S. Levy and Victor W. Sidel, 2005
Edited by two past presidents of the American Public Health Association, with chapters written by 48 experts in various aspects of social injustice, this book addresses many aspects of social injustice and their relationship to public health. Social injustice manifests in many ways ranging from various forms of overt discrimination to the wide gaps between the "haves" and the "have-nots" within a country or between richer and poorer countries. It increases the prevalence of risk factors and hazardous exposures, which in turn lead to higher rates of disease, injury, disability, and premature death. This book is organized so that health professionals, students in the health professions, and others will find it of practical value in public health and medical practice, research, education, policy development, and advocacy.


Socioeconomic Status, Race, and Diurnal Cortisol Decline in the Coronary Artery Risk Development in Young Adults (CARDIA) Study

SCHOLARLY ARTICLE by Sheldon Cohen, PhD, et al, Psychosomatic Medicine, 2006
This study studied cortisol levels throughout the day to determine if there is an association with socioeconomic status (SES) and race, considering whether the difference could be explained by health practices, emotional and social factors. The study found that lower SES was associated in a graded fashion with a weaker decline in cortisol levels during the evening, independent of race. Blacks also showed a smaller cortisol decline at the end of the day, independent of SES, and unexplained by other factors.

Full article available online only with subscription.


Study Shows Americans Sicker Than English

NEWS ARTICLE, Washington Post, May 2, 2006
"White, middle-aged Americans - even those who are rich - are far less healthy than their peers in England, according to stunning new research that erases misconceptions and has experts scratching their heads. Americans had higher rates of diabetes, heart disease, strokes, lung disease and cancer - findings that held true no matter what income or education level. Those dismal results are despite the fact that U.S. health care spending is double what England spends on each of its citizens...."


Targeting Childhood Development to Make the Nation Healthy Again

PRESENTATION by Stephen Bezruchka, MD, January 19, 2007
With characteristic humor and clear, accessible style, Dr. Bezruchka illustrates how the US falls behind less affluent countries in health indicators and argues for better policies to address early childhood development and improve national health.

The page contains a text summary of the presentation, or you can listen to the audio while following along with his slides by clicking "audio slides" under Dr. Bezruchka's photo on the right side of the page.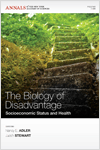 The Biology of Disadvantage: Socioeconomic Status and Health

JOURNAL Nancy E. Adler and Judith Stewart, eds. Annals of the New York Academy of Science
How does socioeconomic status get under the skin? This book summarizes the decade of research by the MacArthur Foundation Research Network on Socioeconomic Status and Health "exploring the pathways and mechanisms that contribute to the gradient relationship between socioeconomic status and health."

PDFs of each article are available online. You may also purchase a complete copy of the journal.


« Prev 1 | 2 | 3 Next »