More films on equity and social justice »

EXPLORE BY TOPIC:


Our top 10 resources



Childhood / Early Life



Chronic Stress



Education



Food Security



Genetics



Jobs & Work



Housing / Neighborhoods



Income & Wealth



Race / Racism



Social Inclusion



Policy & Change









Keyword=EP_2:

0

items found

National Infant Mortality Awareness Month Toolkit 2010

The National Healthy Start Association
Communities can use the InfantMortality Awareness Toolkit to promote awareness of the high infantmortality rate that exists in the United States and the need to reduce it. This toolkit can easily be adapted by communities, local public health departments and other organizations dedicated to reducing the alarming statistics. The toolkit contains ideas for fundraising activities, advocacy, useful statistics, as well as tips forworking with the media, public relations, and marketing.

Overview of Racial/Ethnic Disparities in Health (pdf)

PRESENTATION TRANSCRIPT, David Williams, 2004
A transcript of Williams's lecture at "Racial/Ethnic & Socioeconomic Disparities in Health: Implications for Action." He presents a clear overview of the association between race and ethnic status and how it combines with socioeconomic status to affect health.


PolicyLink

WEB SITE
PolicyLink is a national research and action institute advancing economic and social equity by "Lifting Up What Works." By developing and implementing multifaceted strategies, PolicyLink seeks to ensure that everyone—including low-income communities of color—can contribute to and benefit from local and regional growth and development.


Presentation - The Unsolved Mystery of Racial Disparities in Birth Outcomes (pdf)

PRESENTATION SLIDES from Paula Braveman, MD, MPH, Professor of Family & Community Medicine and Director of the Center on Social Disparities in Health, University of California, San Francisco
Dr. Braveman made this presentation, fully titled "The Unsolved Mystery of Racial Disparities in Birth Outcomes: Is Racism-Related Stress a Missing Part of the Puzzle?" at the NIH Summit on Health Disparities in December 2008. It provides an excellent summary of the logic and evidence that points to structural racism as a key factor in explaining the Black / white gap in infant mortality and low birth weight. Includes considerations of neighborhood, employment, social factors, the life-course model, and the "immigrant paradox."


Race in the Epidemiologic Literature: An Examination of the American Journal of Epidemiology, 1921-1990

SCHOLARLY ARTICLE by Jones, LaVeist, and Lillie-Blanton, American Journal of Epidemiology, 1991
This study examines the past and current uses of "race" in US epidemiologic research. It finds that the proportion of U.S. original research papers containing a reference to "race" rose steadily from 1975. However, rather than increasing inclusion of "nonwhite" groups in studies, consideration of "race" seems to have simply increased explicit exclusion of "nonwhites." Abstract only.


Race, Ethnicity, and Health

BOOK edited by Thomas A. LaVeist
This public health reader brings together the best peer reviewed research literature from the leading scholars and faculty in this growing field. This original and much-needed resource will be invaluable to graduate students and researchers alike. The book provides a historical and political context for the study of health, race, and ethnicity, with key findings on disparities in access, use, and quality. This volume also examines the role of health care providers in health disparities and discusses the issue of matching patients and doctors by race.


Race, Racial Inequality, and Health Inequities: Separating Myth from Fact (pdf)

ARTICLE by Brian Smedley, Michael Jeffries, Larry Adelman and Jean Cheng
This paper, prepared by staff at The Opportunity Agenda and California Newsreel, provides background, statistics, and theoretical frameworks to help the reader better understand the role that "race" plays in health inequities. Evidence is presented that discounts popularly accepted genetic explanations and supports theories of socially-based factors.


Race, Racism and the Practice of Epidemiology

SCHOLARLY ARTICLE by Camara Phyllis Jones, American Journal of Epidemiology, 2001
This commentary explores the meanings of race, particularly with regard to the practice of epidemiology. The author asserts that race is a contextual variable, not a
characteristic of an individual person. Examining the five uses of race discussed by Kaufman and Cooper elsewhere in the same publication, she raises a larger issue about which questions get asked when race-associated differences in health outcomes are under scrutiny. The author concludes by asking readers to consider underlying causes and suggests eight recommendations for practice.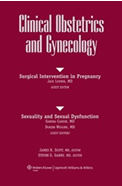 Race, racism, and racial disparities in adverse birth outcomes

Clinical Obstetrics and Gynecology
The chronic stress of racism and the social inequality it engenders may be underlying social determinants of persistent racial disparities in health, including infant mortality, preterm delivery, and low birth weight. This article describes the problem of racial disparities in adverse birth outcomes; outlines the multidimensional nature of racism and the pathways by which it may adversely affect health; and discusses the implications for clinical practice.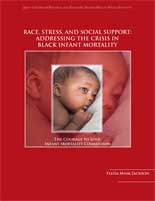 Race, Stress, and Social Support: Addressing the Crisis in Black Infant Mortality

REPORT by Fleda Mask Jackson, from the Health Policy Institute, 2007
This background paper examines the impact of stress and stress mediators on pregnancy outcomes for African American women. The report also examines social support and other relational experiences, and makes recommedations for related changes in public policy and maternal and child health practices.


Racial and Ethnic Disparities in Birth Outcomes: A Life-Course Perspective

SCHOLARLY ARTICLE by Michael Lu, MD, Journal of Maternal Child Health, 2003
Learn more about Dr. Michael Lu's "life-course perspective"
(Abstract only)


Racial and Ethnic Disparities in Women's Health Status (pdf)

PRESENTATION TRANSCRIPT, Carol J. Rowland Hogue, PhD, MPH, Maternal and Child Health Leadership Conference, April 2003
Hogue eloquently describes the prevalence and effects of racism and poverty on a wide variety of health issues, and makes a case for better social supports. This links to a pdf of the transcript. The talk is also available on the conference website in HTML, along with an audio recording, and Hogue's slides.


Racial differences in birth outcomes: the role of general, pregnancy, and racism stress

Health Psychology
This study examined the role of psychosocial stress in racial differences in birth outcomes. Perceived racism and indicators of general stress were correlated with birth weight and tested in regression analyses. In the sample as a whole, lifetime and childhood indicators of perceived racism predicted birth weight and attenuated racial differences, independent of medical and sociodemographic control variables. Models within each race group showed that perceived racism was a significant predictor of birth weight in African Americans, but not in non-Hispanic Whites.

These findings are among the first to indicate the significance of psychosocial factors that occur early in the life course for these specific health outcomes.



Racial/Ethnic Discrimination and Health: Findings from Community Studies

SCHOLARLY ARTICLE by David Williams et al., American Journal of Public Health, 2003
This review of available empirical evidence from population-based studies of the association between perceptions of racial/ethnic discrimination and health indicates that discrimination is associated with multiple indicators of poorer physical and, especially, mental health status. However, current research does not adequately address whether and how exposure to discrimination leads to increased risk of disease. Research on stress points to important directions for future research on mechanisms by which discrimination can lead to changes in health.


Racialized Medical Genomics: Shiny, Bright and Wrong

ARTICLE by Robert Wallace, Department of Biology at the City College of New York
Several writers have recently claimed that new genomics findings demonstrate that race is biologically real after all, perhaps most notably Armand Marie Leroi's New York Times op-ed of March 14, 2005. This excellent article by Robert Wallace disputes that assertion.


Racism and Health: A Presentation by David Williams

David R. Williams, Professor of Public Health, Harvard University
These slides by David R. Williams, Norman Professor of Public Health, Harvard University, demonstrate evidence of the pathways by which racism, especially residential segregation, shapes health outcomes.


Racism and Stress: A Partial Bibliography

Alan Zaslavsky put out a request for studies on racism and stress in April 2010 on the Spirit of 1848 listserv. This bibliography is a list of the studies suggested to him.



Racism's Hidden Toll

MAGAZINE ARTICLE, Miller McCune, June 2009
In profiling researcher Arline Geronimus and the development of her weathering hypothesis, this article lays out evidence for the relevance of racism and other social factors for understanding population health, particularly in the example of teen pregnancies in low-income Black communities. Could serve as an introduction to the topic for those new to health equity ideas.


Reducing Racial and Social Inequalities in Health: The Need for a New Approach

SCHOLARLY ARTICLE by S. Leonard Syme, Health Affairs 2008
It is well known that people in racial and ethnic minority groups and in lower social-class positions have higher morbidity and mortality rates from virtually every disease. To effectively deal with the problem, we will need to adopt a more appropriate conceptual model that focuses on the fundamental determinants of health, we will need to understand how important this is for all Americans as a society, and we will need to better deal with the issues people care about: their children, homes, jobs, safety, education, families, retirement, and future prospects.

Abstract only. Subscription required to read full text.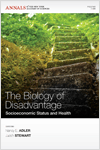 The Biology of Disadvantage: Socioeconomic Status and Health

JOURNAL Nancy E. Adler and Judith Stewart, eds. Annals of the New York Academy of Science
How does socioeconomic status get under the skin? This book summarizes the decade of research by the MacArthur Foundation Research Network on Socioeconomic Status and Health "exploring the pathways and mechanisms that contribute to the gradient relationship between socioeconomic status and health."

PDFs of each article are available online. You may also purchase a complete copy of the journal.



The Misuse of Race in Medical Diagnosis

ARTICLE by Richard S. Garcia, MD, PEDIATRICS, May 2004
What are the consequences of making racial assumptions in the doctor's office?


The Praxis Project

WEB SITE
The Praxis Project is a national, nonprofit organization that builds partnerships with local groups to influence policymaking to address the underlying, systemic causes of community problems. Committed to closing the health gap facing communities of color, they forge alliances for building healthy communities. Praxis trains its partner organizations and provides research, technical assistance and financial support to tackle issues impacting the well being of communities. Their site contains an information resource center with additional resources and reports on equity and social justice.


The Racial Wealth Gap Increases Four-Fold

Thomas M. Shapiro, Tatjana Meschede,and Laura Sullivan
Assessing the wealth holdings of the same families for 23 years (1984-2007) shows that the wealth gap between whites and African Americans increased more than 4 times, from $20,000 in 1984 to $95,000 in 2003. This gap persisted for African Americans and white families in the same income range. For example, middle-income white households had greater gains in financial assets than high-income African Americans; by 2007, they had accumulated $74,000, whereas the average high-income African American family owned only $18,000. At least 25% of all African American families had no assets to turn to in times of economic hardship.


Too Young to Die: Part 1, Life's Toll

NEWS ARTICLE, San Francisco Chronicle, October 2004
In Bayview-Hunters Point, the stress created by environmental problems, racism, poverty and crime may explain why so many babies die young. Infant mortality is twice as high here as in the rest of San Francisco.



Understanding and Eliminating Racial Inequalities in Women's Health in the United States (pdf)

SCHOLARLY ARTICLE, Arline T. Geronimus, Journal of the American Medical Women's Association, 2001
Argues that "weathering" framework best describes complexities of inequality. Explains how this model suggests that African-American women experience early health deterioration as a consequence of the cumulative impact of repeater experience with social, economic, or political exclusion. This includes the physical cost of engaging actively to address structural barriers to achievement and well-being.

« Prev 1 | 2 | 3 Next »