More films on equity and social justice »

EXPLORE BY TOPIC:


Our top 10 resources



Childhood / Early Life



Chronic Stress



Education



Food Security



Genetics



Jobs & Work



Housing / Neighborhoods



Income & Wealth



Race / Racism



Social Inclusion



Policy & Change









Background: Education is an important predictor of health because it both shapes and reflects so many other factors that affect people's life chances. In fact, many public health advocates believe investing in education is the single most effective intervention we can make to improve health outcomes and tackle inequities. One study estimated eliminating educational inequities would have saved eight times as many lives as were saved by medical advances between 1996-2002.

On average, college-educated men live 6.8 years longer than men who have not graduated from high school, women 5.1 years longer. Adults who have not finished high school are more than four times as likely to be in poor or fair health as college graduates. Babies born to mothers who did not finish high school are twice as likely to die before their first birthday compared to those born to college graduates.

Young people with less schooling are more likely to be unemployed or have unstable and unfulfilling jobs, and low literacy is linked to poverty, disadvantage, social exclusion, and ultimately poor health. In 2004, the median income of male college graduates was 60% higher than male high school graduates, and more than twice that of high school drop outs, the highest income differential ever. Those with masters and professional degrees earned even more.

Education also matters because it can provide us with the knowledge, skills, confidence, connections and opportunities we need to negotiate the world and exert greater control over our lives - what experts call the "pile up" of advantage/disadvantage. How well we do and how far we get in our schooling impact not only our future earnings potential but also our mastery of our environment and our ability to navigate institutions and gain access to power - all of which are consequential to success and wellbeing.

Studies show a clear correlation between health and learning at all ages, from early childhood through adolescence to adulthood. For the youngest learners, early reading and literacy programs stimulate brain development, analytical and communication skills, intellect and behavioral patterns. These in turn shape future opportunities and achievement. Yet we are among the few rich countries not to offer free, universal preschool.

Among adolescents, those who stay in school are less likely to engage in risky behaviors, become teen parents, and end up in dead-end jobs without career prospects. Even among adults, improving basic skills and acquiring new ones enables them to pursue better employment opportunities and gain access to other resources.

But educational resources and opportunities in the U.S. are distributed unequally, reflecting larger patterns of racial and class inequities. Differences in school quality, for example, are due in part to deep patterns of residential segregation and differences in school funding.

Dr. Tony Iton, director of Alameda County (CA) Department of Public Health argues that high school graduation rates represent a snapshot of neighborhood conditions - a lens for viewing larger problems and inequities in specific communities and our society as a whole. In fact, Iton claims that he can predict the life expectancy of a given neighborhood in the county from the high school drop-out rate alone

In California, for example, 90% of students in overcrowded schools are children of color, two thirds of them Latino. Schools in poor districts are notoriously under-resourced, with fewer class offerings, books, computers, enrichment activities and after-school programs. Nationwide, among youth 16 to 24, Latinos accounted for 41% of high school dropouts in 2005, even though they comprise only 17% of the total youth population. Researchers estimate that approximately 2,500 youth drop out of high school every day. In some of the largest school systems in the country - from Baltimore, MD, to Oakland, CA - half of all students are dropping out.

Although many youth later obtain a diploma or GED, the implications of dropping out of high school are enormous, including a higher risk of poverty and a shortened life span. Dr. Iton explains: "Education is huge, because it relates to people's ability to plan and have hope for the future. Without hope for the future, people tend to make short-term decisions," including engaging in riskier behaviors that endanger health.

Today, promising initiatives and ideas to improve our school systems and provide better educational opportunities for everyone abound - but not the commitment to pay for them. We all bear the societal burden of lost productivity, increased disability, higher crime, welfare and prison costs, not to mention the human cost of thwarted hopes, dreams and health.

By foregrounding the life-and-death consequences of educational inequities, perhaps we can find the commitment to create policies that invest in our schools and help forge a long, productive future for all our children.


Life and Death From Unnatural Causes: Health and Social Inequity in Alameda County

REPORT from Alameda County Public Health Department, California
This report takes an in-depth look at health inequities and underlying social inequities in Alameda County based on local data. Part One describes the nature and magnitude of health inequities in the county. Part Two describes social inequities and proposes policies to address social inequities-the root causes of health inequities. Sections include: segregation, income and employment, education, housing, transportation, air quality, food access and liquor stores, physical activity and neighborhood conditions, criminal justice, access to health care and social relationships and community capacity.

Also see Alameda County Public Health Department Director Dr. Tony Iton's comment on press coverage of the study.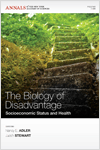 Money, schooling, and health: Mechanisms and causal evidence

Ichiro Kawachi, Nancy E. Adler, and William H. Dow
In this essay, the authors review the potential causal mechanisms linking schooling and income to health, and discuss the twin challenges to causal inference in observational studies, in other words, reverse causation and omitted variable bias. They provide a survey of the empirical attempts to identify the causal effects of schooling and income on health, including natural experiments. There is evidence to suggest that schooling is causally related to improvements in health outcomes. Evidence also suggests that raising the incomes of the poor leads to improvement in their health outcomes.


National Adult Health Chartbook (pdf)

CHARTBOOK from the RWJF Commission to Build a Healthier America, May 2009

Reaching America's Health Potential Among Adults: A State-by-State Look at Adult Health - the second Commission chartbook investigating health across social and economic groups - examines the differences in adults' health based on their levels of education. Nationally and in each state there is a consistent and striking pattern: as levels of education rise, health improves.

Also see the National Child Health Chartbook (pdf)


National Child Health Chartbook (pdf)

CHARTBOOK from the RWJF Commission to Build a Healthier America, October 2008
This chartbook, America's Health Starts With Healthy Children: How Do States Compare?, examines the health of children from different socioeconomic backgrounds in every state to document how healthy our nation's children are now and how healthy they could be if we as a nation were realizing our full health potential.

Also see the National Adult Health Chartbook (pdf)



National Education Association

WEB SITE
The National Education Association (NEA), the nation's largest professional employee organization, is committed to advancing the cause of public education. NEA's 3.2 million members work at every level of education—from pre-school to university graduate programs. NEA has affiliate organizations in every state and in more than 14,000 communities across the United States.


National Writing Project

WEB SITE
The National Writing Project (NWP) is a professional development network that serves teachers of writing at all grade levels, primary through university, and in all subjects. The mission of the NWP is to improve student achievement by improving the teaching of writing and improving learning in the nation's schools.


Neuroscience, Molecular Biology, and the Childhood Roots of Health Disparities: Building a New Framework for Health Promotion and Disease Prevention

SCHOLARLY ARTICLE, Journal of the American Medical Association, June 3, 2009
This paper, co-authored by Drs. Jack P. Shonkoff, W. Thomas Boyce, and Bruce S. McEwen, illustrates that the origins of many adult diseases can be traced to negative experiences early in life, so confronting the causes of adversity before and shortly after birth may be a promising way to improve adult health and reduce premature deaths.
Summary of Essential Findings (pdf)
Q&A (pdf)



Poor education and early death

EDITORIAL in the San Francisco Chronicle, February 2006
An opinion piece discussing the importance of focusing on the relevance of good education for good health, based around a profile of Alameda County Health Officer Dr. Tony Iton - an expert featured in UNNATURAL CAUSES.


Primer to Action: Social Determinants of Health

REPORT by the Ontario Prevention Clearinghouse, 2007
This resource is for health professionals, lay workers, volunteers and activists. It's for you and your organization, but also for your family, and your community. We will focus on six key determinants of health: income, education, employment, housing, food, and inclusion. The Primer to Action will show you:
1) where you can find more information about each of six determinants;
2) how you can work on the determinants in your agency;
3) who you can learn from, with examples and models; and
4) what you can do in your community.


Public Education Network

WEB SITE
PEN is a national association of local education funds (LEFs) and individuals working to advance public school reform in low-income communities across our country. PEN believes an active, vocal constituency is the key to ensuring that every child, in every community, benefits from a quality public education.


Reducing Inequities in Health and Safety through Prevention (pdf)

POLICY MEMO from Prevention Institute and the Health Policy Institute of the Joint Center for Political and Economic Studies, January 23, 2009

Advancing health equity to ensure all Americans have the opportunity to lead healthy lives should be a priority. We have an opportunity to do so in a way that alleviates pressure on the health system and saves money. This memo was developed in January '09 to provide background and recommendations for developing a comprehensive, prevention-oriented strategy for acheiving health equity.



Rethinking Schools

WEB SITE
Rethinking Schools began in 1986 as a local effort to address problems such as basal readers, standardized testing, and textbook-dominated curriculum. Since its founding in 1986, it has grown into a nationally prominent publisher of educational materials. While the scope and influence of Rethinking Schools has changed, it remains firmly committed to equity and to the vision that public education is central to the creation of a humane, caring, multiracial democracy. While writing for a broad audience, Rethinking Schools emphasizes problems facing urban schools, particularly issues of race


Ron Sims: The King County Equity and Social Justice Initiative

TRANSCRIPT of a speech by Rom Sims, King County Executive, March 2008
In a speech for the CDC Health Transformation Lecture Series, Mr. Sims explains how his office has made health equity central to its work - across sectors and in partnership with communities, business, and local agencies - and makes the case for the CDC to use its considerable influence and reach to promote and support health equity nationally.


Social change and health in Sweden - 250 years of politics and practice

BOOK by Jan Sundin and Sam Willner, Swedish National Institute of Public Health, 2008
This thorough text examines the history of public health in Sweden, with particular attention to the emergence of the welfare state in the past century. Say the authors, "Historical lessons cannot be transferred uncritically from one country to another. However, differences and similarities in appropriate contexts can increase our understanding of relations between health and society. We hope that this book will be useful for policy comparisons and in the training of public health policy-makers, researchers, administrators and practitioners."

Full pdf available online, 5 MB.


Socioeconomic Disparities In Health: Pathways and Policies

SCHOLARLY ARTICLE by Nancy E. Adler and Katherine Newman, Health Affairs, 2002
Socioeconomic status (SES) underlies three major determinants of health: health care, environmental exposure, and health behavior. In addition, chronic stress associated with lower SES may also increase morbidity and mortality. Reducing SES disparities in health will require policy initiatives addressing the components of socioeconomic status (income, education, and occupation) as well as the pathways by which these affect health. Lessons for U.S. policy approaches are taken from the Acheson Commission in England, which was charged with reducing health disparities in that country.


Strategic Review of Health Inequalities in England Post 2010

WEB SITE
Professor Sir Michael Marmot has been asked by the British government to Chair an independent Review to propose the most effective strategies for reducing health inequalities in England from 2010. This review is a response to the recommendation of the WHO Commission on Social Determinants of Health that national governments develop and implement strategies and policies suited to their particular national context aimed at improving health equity.


The Road to Brown

DOCUMENTARY distributed by California Newsreel, 1990
The Road to Brown tells the story of the Brown v. Board of Education ruling as the culmination of a brilliant legal assault on segregation that launched the Civil Rights movement. It is also a moving and long overdue tribute to a visionary but little known black lawyer, Charles Hamilton Houston, "the man who killed Jim Crow."

This film is part of the Structural Racism sub-category of California Newsreel's African American Perspectives Collection.


The Wealth Factor

ARTICLE by Dalton Conley, New York University
What difference does wealth make in terms of your life opportunities? Over recent years, magazines and newspapers have run a variety of articles that explore why middle-class Black children don't do as well in school as white children from families with similar socio-economic backgrounds. These "achievement gap" articles are based on studies that relate achievement to family incomes. But the findings from these studies, argues one researcher, are highly misleading--because they simply fail to factor in what may be the key determinant to socio-economic status: family wealth.


Tohono O'odham Community Action (TOCA)

WEB SITE
TOCA is a community- based organization dedicated to creating cultural revitalization, community health and sustainable development on the Tohono O'odham Nation. TOCA was founded in 1996 as a non-profit organization. TOCA has adopted principles that represent our approach to community development and guide our programs.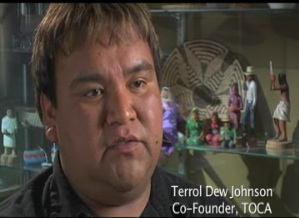 Tohono O'odham Community Action (TOCA) - Cultural Renewal to Improve Health

WEB-EXCLUSIVE VIDEO, Unnatural Causes
Terrol Dew Johnson, featured in the "Bad Sugar" segment of UNNATURAL CAUSES, is co-founder of TOCA, a community-based organization focused on cultural renewal as key to empowerment and better health. TOCA has four primary program areas: basketweaving, traditional foods, youth/elder outreach and traditional arts and culture. www.tocaonline.org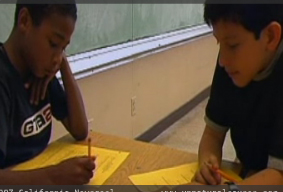 Youth Empowerment Strategies (YES!) Anti-Violence Program in Richmond, California

WEB-EXCLUSIVE VIDEO, Unnatural Causes
Learn more about YES! - the after-school youth anti-violence program featured in "Place Matters."

« Prev 1 | 2 &nbsp