More films on equity and social justice »

EXPLORE BY TOPIC:


Our top 10 resources



Childhood / Early Life



Chronic Stress



Education



Food Security



Genetics



Jobs & Work



Housing / Neighborhoods



Income & Wealth



Race / Racism



Social Inclusion



Policy & Change









Background: As with income and education level, there's a health gradient in society tied to the jobs and work we do. Our position in the pecking order, the nature and stability of our work conditions and employment situation, and our access to power, control and resources all have an impact on our health.

Everyone knows that work can be stressful. But how does job stress get under the skin, and what can be done about it?

The Gradient. Contrary to popular wisdom, it's not CEOs dying of heart attacks, it's their subordinates. In general, those at the top of the job ladder live longer, healthier lives than those in the middle, who in turn fare better than those at the bottom. While much of this advantage is tied to wealth, it's also affected by how much power and autonomy people have at work, their job security, job design, safety of work conditions, and the respect their occupational status commands.

Although we all face pressure, we don't all have the same power over the demands we face or the same resources. Executives and top managers have decision-making authority, they control budgets and their schedules, and they can use their knowledge, leverage and clout to get what they want or need. As top earners, they are also more likely to live in the best neighborhoods, enjoy job perks and benefits, and have the resources to hire help or get away when the stress becomes too great.

Middle managers and supervisors may not be as well off as their superiors, but their position still affords them many advantages, which typically include: employment benefits like group health insurance and access to a retirement plan, sick time and paid vacation, some flexibility or stability with tasks and schedule, training opportunities, money for entertainment or the occasional escape, and a home in a secure neighborhood with decent schools.

Those lowest on the totem pole not only receive the smallest paycheck, they are likely to have less control over their tasks or schedule, less job security, less say in the workplace, less supervisor support, few or no benefits, more hazardous work conditions, more debt, more worries about their child's safety and future, more trouble balancing the demands of work and home, and less access to healthy avenues for stress relief.

Growing Inequality. Since the 1980s, an emphasis on short-term profit, the decline of unions and increased global competition have resulted in an unprecedented transfer of wealth and power to corporate shareholders and executives at the expense of the lives and health of the average worker. The growing wealth gap in the U.S. has corresponded to a decline in our international ranking for life expectancy, infant mortality, child poverty, and other health-related indicators.

Americans are working longer hours than ever before, yet they have less job security, fewer benefits and in some cases are earning lower pay. Companies looking to maximize profits and cut costs are not only moving overseas for cheaper labor, they are quietly undermining hard-won gains in the American workplace, by replacing permanent full-time positions with part-time workers and non-standard contractors and voiding collective bargaining agreements through legal loopholes. This allows corporations to pay less, deny benefits, exert more control over hiring and firing, and avoid accountability - sometimes skirting legal responsibility altogether.

These new work arrangements produce a cascade of direct and indirect health disruptions: everything from food and housing insecurity to increased family strife, anxiety, job strain, depression, substance abuse, and higher levels of disease risk. They also increase social costs that we all must bear: higher health care costs, increased disability, crime, divorce, and increased costs to the welfare system.

In fact, studies by Dr. Harvey Brenner indicate that unemployment can be measured by increased rates of mortality, domestic abuse, alcoholism, drug use and heart disease.

Other countries have passed legislation to protect workers, lessen inequality and help families. For example, European Union countries guarantee paid sick leave, paid vacation, government or industry-wide pensions, and severance pay following layoffs. Many of these countries also provide paid parental leave, universal preschool, universal health care, new parent support, and social protections for families in poverty. Scandinavian countries have even outlawed job strain.

Jobs & Work:

0

items found

A Killer Bargain

DOCUMENTARY distributed by California Newsreel, 2006

The "bargain" referred to by this award-winning documentary's title is the availability of cheap consumer goods, imported by Western companies, whose prices don't reflect the actual human and environmental costs associated with their production in the developing world.

This film is part of California Newsreel's Health and Social Justice Collection.


A Longitudinal Study of Job Strain and Ambulatory Blood Pressure: Results From a Three-Year Follow-up

SCHOLARLY ARTICLE, Schnall et al, 1998
This follow-up study to "Relation Between Job Strain, Alcohol, and Ambulatory Blood Pressure" (Schnall, et al, 1992) replicates the results of the original, providing further evidence that job strain is an occupational hazard in the etiology of hypertension.


ACORN's Living Wage Resource Center

WEB SITE
Contains a brief history of the national living wage movement, background materials such as ordinance summaries and comparisons, drafting tips, research summaries, talking points, and links to other living wage-related sites. (Please also visit www.raisewages.org for the latest on minimum wage ballot initiatives across the country.)


AFL-CIO

WEB SITE
"The American Federation of Labor and Congress of Industrial Organizations (AFL-CIO) is a voluntary federation of 56 national and international labor unions. The AFL-CIO union movement represents 10.5 million members, including 2 million members in Working America, its new community affiliate. Since its founding, the AFL-CIO and its affiliate unions have been the single most effective force in America for enabling working people to build better lives and futures for our families."


An Economic Quandary

NEWS ARTICLE by Christopher Leonard, Arkansas Democrat-Gazette,

Part of the series "Leaving the Islands," an exploration of Marshallese migration to Arkansas, this article provides background on the nation's economic situation and the choices, or lack thereof, faced by its residents. The article does not draw linkages to health.


Anthony Iton Interview (pdf)

EDITED INTERVIEW TRANSCRIPT, Web-exclusive content from UNNATURAL CAUSES
In this original interview, Anthony Iton, director of the Alameda County Department of Public Health, talks about the extraordinary health of recent Latino immigrants and what we can all learn from them, the importance of hope, the power of community organizing, and why it's in all our best interest to tackle inequities sooner rather than later.


At the River I Stand

DOCUMENTARY distributed by California Newsreel, 1993
Memphis, Spring 1968, marked the dramatic climax of the Civil Rights movement. At the River I Stand skillfully reconstructs the two eventful months that transformed a local labor dispute into a national conflagration, and disentangles the complex historical forces that came together with the inevitability of tragedy at the death of Dr. Martin Luther King, Jr. This 58-minute documentary brings into sharp relief issues that have only become more urgent in the intervening years: the connection between economic and civil rights, the debate over violent vs. nonviolent change, and the demand for full inclusion of African Americans in American life.

This film is part of the Structural Racism sub-category of California Newsreel's African American Perspectives Collection.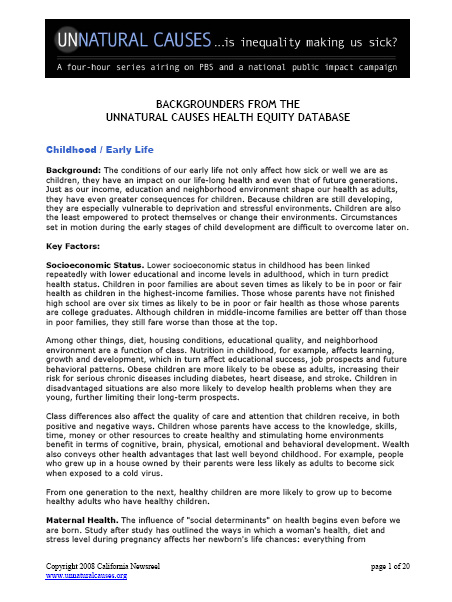 Backgrounders on Health Equity Topics (pdf)

UNNATURAL CAUSES
This document by California Newsreel provides an overview of how social concerns such as income, jobs, education, housing, and racism relate to health outcomes and inequities. The short pieces in this document are taken from the topic introductions in the Health Equity database on the UNNATURAL CAUSES Web site.


Blood Pressure Changes in Men Undergoing Job Loss: A Preliminary Report

SCHOLARLY ARTICLE by Kasl and Cobb, Psychosomatic Medicine, 1974
A seminal study providing strong evidence that even anticipation of job loss raises blood pressure. The study also finds that blood pressure is increases in men during unemployment, especially for those with more general stress and longer periods of unemployment. The findings were subsequently reinforced by later studies.


California Paid Family Leave

WEB SITE
This website has been created by the Paid Family Leave Collaborative, a group of organizations committed to informing Californians of their rights under Paid Family Leave.


Change To Win

WEB SITE
Seven unions and six million workers united in Change to Win in 2005 to build a new movement of working people equipped to meet the challenges of the global economy and restore the American Dream in the 21st century: a paycheck that can support a family, affordable health care, a secure retirement and dignity on the job.

The American Dream is under threat today as never before in our lifetimes. To learn more about this challenge and what working people are doing to meet it, see The American Dream Survey, our ongoing research project on the state of the American Dream.


Charts and State by State Data

RWJF Commission to Build a Healthier America
The Commission provides an in-depth collection of graphical data ready to download into relevant research and presentations on a range of issues from maternal education and infant mortality to income and life expectancy to placing the U.S. in a global context. Charts can be filtered by social factors or by health conditions.

Their State-by-State Data page allows for sorting charts by state and includes an Education and Health Calculator to compare your state to others.



Closing the Gap in a Generation

FINAL REPORT from Commission on the Social Determinants of Health
A project of the World Health Organization (WHO), the Commission on Social Determinants of Health (CSDH) supports countries and global health partners to address the social factors leading to ill health and inequities. It draws the attention of society to the social determinants of health that are known to be among the worst causes of poor health and inequalities between and within countries. The determinants include unemployment, unsafe workplaces, urban slums, globalization and lack of access to health systems.

The Web site also contains final reports from the different knowledge networks, as well as additional background articles and resources.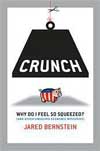 Crunch: Why Do I Feel So Squeezed? (And Other Unsolved Economic Mysteries)

BOOK by Jared Bernstein
"According to economist and author Bernstein, the endless parade of economic legislation and corporate criminality that keep the rich getting richer are all a direct product of economic knowledge being monopolized and manipulated by the rich, keeping the middle and lower classes woefully unprepared to understand, much less stand up to, the economic forces aligned against them. Fortunately, this accessible overview should clear things up for even the most befogged reader. Answering questions from an average American perspective-"the ones in the vise grip of the crunch"-Bernstein explains murky topics like health care reform, minimum wage laws, the Federal Reserve, immigration and budget deficits with a clear, friendly manner that sidesteps any scholarly (and/or sinister) obfuscation. His progressive "we're all in this together" philosophy, though seemingly familiar, is backed up with enough data and savvy to illuminate what's wrong in the dominant "self-reliance" narrative of American political discourse. This down-to-earth, populist guide to the pressing economic issues of our time is a clarifying, useful and empowering resource." - Publishers Weekly


Data Set Directory of Social Determinants of Health at the Local Level (pdf)

DATA SETS REFERENCE, Social Determinants of Health Work Group at the Centers for Disease Control and Prevention

The directory contains an extensive list of existing data sets that can be used to address the need for improved conceptualization and availability of data on how the social environment impacts the health of populations. The data sets are organized according to 12 dimensions, or broad categories, of the social environment. Each dimension is subdivided into various components.

This directory grew out of a project based at the University of Michigan School of Public Health and funded by the Centers for Disease Control and Prevention (CDC).


David Williams Interview (pdf)

EDITED INTERVIEW TRANSCRIPT, Web-exclusive content from UNNATURAL CAUSES
In this original interview, David Williams, Harvard professor and executive director of the Robert Wood Johnson Foundation Commission to Build a Healthier America, discusses how race and class relate, how poor circumstances cluster geographically, and why political power is good for your health.


Economic Policy Institute

WEB SITE
EPI is a nonprofit, nonpartisan think tank that seeks to broaden the public debate about strategies to achieve a prosperous and fair economy. It conducts original research on economic issues, makes policy recommendations based on its findings, and disseminates its work to the appropriate audiences. EPI's research focuses on four main economic areas: Living standards/labor markets; Government and the economy; Globalization and trade; and Education.


Editorial: Unemployment and health

SCHOLARLY ARTICLE by Danny Dorling, BMJ March 2009

Beginning with evidence that unemployment is bad for health and that welfare to work (when the work is low-paid and demeaning) does little to help, this editorial recommends further government support for higher education and quality apprenticeship-style positions.



Employment Conditions

REPORT from the WHO Commission on the Social Determinants of Health, 2007

The report helps to develop measures to clarify how different types of jobs, threat of unemployment affect workers' health.

This is an interim report, submitted by the Employment Conditions Knowledge Network to develop the Commission's final report in May 2008.



Getting Laid-Off May Lead to Early Death -- But There Are Ways to Cushion the Severe Health Impact of Job Loss

NEWS ARTICLE, AlterNet, July 2009
Considering the effects of the current recession on health, the article looks at recent research that shows negative health outcomes for those who have lost their jobs and had trouble finding new ones, those worried about job insecurity, and even those who found have found employment again after a layoff.



Globalization (pdf)

REPORT from the WHO Commission on the Social Determinants of Health, July 2007
This report examines how globalization's dynamics and processes affect health outcomes: trade liberalization, integration of production of goods.

This is an interim report, submitted by the Globalization Knowledge Network to develop the Commission's final report in May 2008.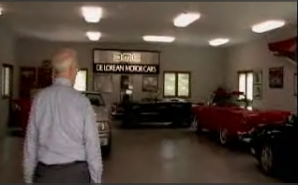 Growing Wealth Divide Is Bad for Health

VIDEO EXCERPT, Unnatural Causes - Episode 7
In Michigan, as in other parts of the country, there's a growing chasm between the "haves" and the "have nots." As unemployed workers struggle to make ends meet and suffer declining health as a result, the wealthiest Americans are enjoying the spoils of our "winner-take-all" society.


Health Education Resources for ESL Educators

LESSON PLANS (ESOL/ESL) - KQED
KQED has developed lesson plans for use with ESL/ ESOL student, using clips from UNNATURAL CAUSES and other media to broaden students' understanding of factors affecting health.

Lessons using the series:
Stress: The Bigger Picture (Not Just a Paycheck / When the Bough Breaks)
This Place Matters: The Impact of Neighborhood on Health (Place Matters and online video)
Living in the United States: Is It Good for Our Health? (Becoming American / In Sickness and In Wealth)
Food Pyramids: What We Eat and Who We Are (Becoming American)

Other lesson plans explore health literacy, the social contexts of drug and alcohol addiction, stress management, and cultural differences in medical practice.


Health Inequalities in the Era of the Knowledge Economy

SCHOLARLY ARTICLE by Harvey Brenner, Williams Review, Aug 2006
This study looks at the question: How does worker health relate to the health of the economy in the new system, and what public policies will promote the health of both? The authors find a powerful positive relationship between the level of self-employment in a society and the health of its citizens—even in the face of frequent change in an economy where knowledge produces benefits. This suggests that policies encouraging entrepreneurship—even inside large corporations—may provide a cushion against job loss and promote a mutually beneficial cycle of individual health and group prosperity.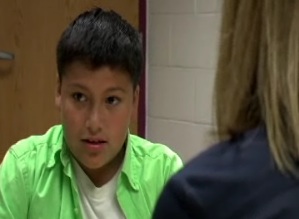 How Unemployment Affects Families

WEB-EXCLUSIVE VIDEO, Unnatural Causes
Job loss doesn't just affect individuals. It impacts families and even whole communities. Stress, uncertainty, and lost income affect children in various ways.


1 | 2 | 3 | 4 Next »