More films on equity and social justice »

EXPLORE BY TOPIC:


Our top 10 resources



Childhood / Early Life



Chronic Stress



Education



Food Security



Genetics



Jobs & Work



Housing / Neighborhoods



Income & Wealth



Race / Racism



Social Inclusion



Policy & Change









Background: Social inclusion concerns people's basic needs as well as their ability to participate fully in society. In some ways, it encompasses all of the societal and economic conditions - and inequities - that underlie our health: our neighborhood, income, job, opportunities, support network, and other resources. But it also includes a political dimension because it relates to people's involvement in decision-making processes and their access to power and institutions.

The opposite of social inclusion is social exclusion, which can result from racism, discrimination, stigmatization and hostility as well as structural disparities and neglect. When individuals are made to feel less valued or have no control over their work and living conditions, they not only experience increased stress and anxiety but they feel disempowered, contributing to riskier behaviors and abuse, job and income instability, domestic strife, and isolation. Those consequences can in turn lead to higher social costs in terms of health care, welfare, crime, and lost productivity.

Social exclusion is tied to material conditions as well. When people are denied jobs or home loans; when they don't have access to decent, affordable housing, a good education, or reliable transportation; when their income is insufficient; when they lack opportunities to engage in civic life and can't gain access to other resources vital to their prosperity - all of these increase their likelihood of disease and premature death. For especially vulnerable populations like children, the effects can have a life-long impact even after their conditions improve - what experts like Dr. Jack Shonkoff have termed the "pile up" of risk or disadvantage.

Unlike absolute indicators, social inclusion or exclusion is measured in terms of relative advantage or deprivation within a society. Context matters - after all, the difference between living well or poorly on $1,200 per month depends on the society in which you live. Obviously hunger and homelessness exist even in wealthy nations like the U.S., but relative poverty, for example, gives us a broader picture of basic necessities, including: the ability to fix or replace something that breaks; money for school trips, convenience items and special occasions; good credit; insurance and protections in case of emergency; and collateral for home, car and educational loans.

Relative poverty has a powerful effect on health: People with higher incomes not only live longer, they are healthier. Children in poor families are seven times as likely to be in poor or fair health as children in the highest-income families, and lower-income adults are more likely to smoke, be obese, have diabetes and have heart disease.

Another important component of social inclusion is social support. Today, one in four Americans say they have no one to talk with about important matters - a number that has tripled in the last 20 years. The problem is not individual, it's structural. We work more hours annually than almost every country in the world, even Japan, and we spend on average 50 minutes a day commuting. It's no wonder that many of us are not spending enough time with our families, have cut back on volunteering and outside activities, and feel alone. Isolation is deadly, as researcher Lisa Berkman has shown, increasing the risk of nearly every cause of death.

Strengthening family ties and personal connections is certainly important to improve health. But that's only one piece of the puzzle, because the societal factors that most influence inclusion or exclusion are beyond an individual's control. Investing in our neighborhoods and schools; providing secure jobs with career ladders, good benefits and adequate income; improving work conditions; enforcing civil rights laws; supporting families and children; and above all, creating a society that works for everyone - these are the ingredients for a more inclusive, healthier nation.

Social Inclusion:

0

items found

Economic Mobility Project

WEBSITE
Pew's Economic Mobility Project (EMP) focuses public attention on economic mobility - the ability to move up or down the income ladder within a lifetime, or from one generation to the next. By forging a broad and nonpartisan agreement on the facts, figures and trends in mobility, the project is generating an active policy debate about how best to improve economic opportunity in the United States and to ensure that the American Dream is kept alive for generations that follow.



Eliminating health inequity: The role of local public health and community organizing

DIAGRAM designed by Richard Hofrichter, National Association of City and County Health Officials
A graphical representation of the channels and forces in the path from identifing health inequities to acheiving health equity. Hofrichter provides the caveat that any attempt to visually represent a complex reality will appear somewhat oversimplified and linear.


Environmental Justice Resource Center

WEB SITE
The Environmental Justice Resource Center (EJRC) at Clark Atlanta University was formed in 1994 to serve as a research, policy, and information clearinghouse on issues related to environmental justice, race and the environment, civil rights and human rights, facility siting, land use planning, brownfields, transportation equity, suburban sprawl and smart growth, energy, global climate change, and climate justice. The overall goal of the center is to assist, support, train, and educate people of color, students, professionals, and grassroots community leaders with the goal of facilitating their inclusion into mainstream decision-making.


Fair Growth 2020: A Tale of Four Futures

ARTICLE by Lance Freeman, House Facts & Findings, 2000
What will America look like in 2020, given the steady decline of our central cities and our unchecked suburban expansion? In this 2000 article, author Lance Freeman looks at four possible scenarios for the future, and their implications for urban sprawl and social equity.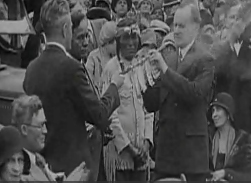 Federal Indian Policies and Health

WEB-EXCLUSIVE VIDEO, Unnatural Causes
Historically, federal Indian policies have been destructive to Native American communities - ranging from removal to assimilation and termination. These policies have had a negative impact on health and health-related behaviors. More recent trends towards self-determination and tribal control provide reason to hope.


Finding Hope for the Future by Reclaiming the Past

CASE STUDY based on UNNATURAL CAUSES
O'odham Indians, living on reservations in southern Arizona, have perhaps the highest rates of Type 2 diabetes in the world. Forty years of poking and prodding by medical researchers have yielded few improvements, as disease rates continue to rise. But the O'odham and other Native communities are taking matters into their own hands – finding hope for their health by strengthening ties to traditional culture, fighting for their rights, and trying to regain control over their destinies.


For tribes, traditions may be key to a healthier future

NEWS ARTICLE by Mary Annette Pember, The Washington Post, 2002
Pember looks at efforts in the Ho-Chunk (or Winnebago) tribe of North Dakota to use traditions to counteract fatalism and fight diabetes.



Forum #1: Healthy Communities (pdf)

ASK THE EXPERTS, UNNATURAL CAUSES
Dolores Acevedo-Garcia, Meizhu Lui, Makani Themba-Nixon, and Jack Shonkoff answer questions from Web site visitors about neighborhoods, community organizations, labor, family, and early childhood.


Forum #3: Myths About Health Inequities (pdf)

ASK THE EXPERTS, UNNATURAL CAUSES
William Dow, Tony Iton, Dennis Raphael, and David Williams answers questions from Web site visitors on diet, universal health care, the economic costs of poor health, the "healthy immigrant effect," and the difference between health disparities and health inequities.


Forum #5: Your Position in Society (pdf)

ASK THE EXPERTS, UNNATURAL CAUSES
Nancy Adler, Bruce McEwen, and Peter Schnall answer questions from Web site visitors about chronic stress, the wealth-health gradient, unemployment, and why women live longer than men.


Free lunch isn't cool, so some students go hungry

NEWS ARTICLE - New York Times, March 1, 2008
Lunchtime "is the best time to impress your peers," said Lewis Geist, a senior at Balboa and its student body president. Being seen with a subsidized meal, he said, "lowers your status."
San Francisco school officials are looking at ways to encourage more poor students to accept government-financed meals, including the possibility of introducing cashless cafeterias where all students are offered the same food choices and use debit cards or punch in codes on a keypad so that all students check out at the cashier in the same manner...


Getting serious about the social determinants of health: new directions for public health workers

SCHOLARLY ARTICLE, Dennis Raphael, Promotion & Education, 2008
Though evidence indicated that compared to other developed nations Canada's health profile is mediocre and its public policy environment increasing unsupportive of health, the public health sector continues to focus on lifestyle issues. Much of this has to do with Canada being identified as being driven by a liberal political economy. Raphael explores reasons for Canada's neglect of structural and public policy issues and outlines ways by which public health workers in Canada and elsewhere can help to shift policymakers and the general public's understandings of the determinants of health.


Getting Under the Skin: Using Knowledge about Health Inequities to Spur Action

RESEARCH-IN-ACTION BRIEF, Charles Hamilton Houston Institute for Race and Justice, Harvard Law School, 2009
"This brief has two purposes. The first is to translate knowledge from the so-called "social determinants of health" arena into a useable form. The second purpose is to explore how to best use this knowledge to lobby for, and create policy and programming changes on the ground in, communities of concentrated disadvantage."



Got Tradition?

NEWS ARTICLE by Daisy Hernandez, Colorlines, 2005
An excellent article about Tohono O'odham photographer and artist Terrol Dew Johnson and the organization he co-founded, Tohono O'odham Community Action, which seeks to improve health by helping people re-establish their ties to traditional culture.



Healing the Hurt: Trauma-Informed Approaches to the Health of Boys and Young Men of Color

The California Endowment
The project is founded on the understanding that trauma and adversity have a direct impact on health. The authors also understand that African-American and Latino young men are disproportionately affected by various forms of trauma and adversity including violence, poverty, incarceration, lack of access to health care, marginalization and low social status.
The project has two main goals:
To identify, analyze and synthesize existing knowledge about the health status of boys and men of color across disciplines, and interpret it through the lens of trauma.
To identify promising trauma-informed models and approaches to addressing the health needs of boys and young men of color.


Health and Social Justice: Politics, Ideology, and Inequity in the Distribution of Disease

BOOK edited by Richard Hofrichter
This public health reader draws on the growing body of recent literature to offer a comprehensive collection of articles written by a panel of expert contributors who represent a broad range of fields—sociology, epidemiology, public health, ecology, politics, organizing, and advocacy. Each article explores a particular aspect of health inequalities and demonstrates how the sources of health inequalities are rooted in injustices associated with racism, social class, and sex discrimination. This important book examines the political implications of various perspectives used to explain health inequities and explores alternative strategies for eliminating them.

See especially: "The Politics of Health Inequities," by Richard Hofrichter, available free online.



Health Equity and Social Justice Resources

WEB SITE
From the National Association of County and City Health Officials (NACCHO)


Health Inequities in British Columbia (pdf)

DISCUSSION PAPER, Health Officers Council of British Columbia, November 2008
This report and recommendations from the health officers of British Columbia provides one of the clearest and easiest to understand documents on health equity produced thus far. The first half defines terms, sets a health equity framework, and makes policy recommendations that are widely applicable. The second half focuses on outcomes specific to British Columbia.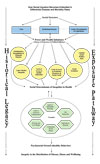 How social injustice becomes embodied in differential disease and mortality rates (pdf)

DIAGRAM designed by Richard Hofrichter, National Association of City and County Health Officials
A graphical representation of the complex interactions between history, social structure, policy, personal psychology and behavior, and health. Hofrichter provides the caveat that any attempt to visually represent a complex reality will appear somewhat oversimplified and linear.


Human Impact Partners

WEB SITE, a project of the Tides Center
HIP believes that health should be considered in all decision making. We raise awareness of and collaboratively use innovative data, processes and tools that evaluate health impacts and inequities in order to transform the policies, institutions and places people need to live healthy lives. Through training and mentorship we also build the capacity of impacted communities and their advocates, workers, public agencies, and elected officials to conduct health-based analyses and use them to take action.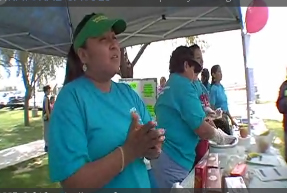 Importance of Culturally Appropriate Care for Native Americans

WEB-EXCLUSIVE VIDEO, Unnatural Causes
Modern medicine teaches a rigid, scientific approach to disease prevention. Yet practitioners like Dr. Donald Warne argue that to be effective, health care programs must be locally controlled and responsive to the needs and beliefs of diverse individuals and groups. For Native Americans in particular, role models and interventions must come from within the community.


Inclusion

WEB SITE
Inclusion is a think tank dedicated to advancing a progressive, long-term vision for a fairer, more inclusive and sustainable world. Their current work focuses on identifying and promoting new ideas for better jobs, while stimulating and shaping the dialogue about improving low-wage work to benefit our economy, workers, and communities. Inclusionist.org includes many links to reports, op eds, and addtional resources about the economy, social mobility, inequality, etc.


Inclusion for the United States (pdf)

REPORT from Inclusion.org and the Center for Economic Policy and Research
This working paper makes the case for a new, overarching framework—social inclusion—to advance and integrate social policy. It critiques the current poverty framework and the official U.S. poverty measure, and explains why the concept of social inclusion is a better alternative. The paper discusses how the concept of social inclusion is used in the United Kingdom and how it might be adapted for use in the United States.


Inequality is Unhealthy: Dr. Stephen Bezruchka on How Economic Inequality is Dangerous to our Health

VIDEO INTERVIEW on Democracy Now!
As lawmakers continue to debate healthcare proposals, Democracy Now takes a look at how the economic crisis can impact the health of people in this country. They speak with Dr. Stephen Bezruchka, professor at the University of Washington's School of Public Health and series advisor, who has written extensively on the impact of societal and economic inequalities on the health of a population and argues that combating inequality might be the best way to ensure improved health.



Inequality Matters: Infant Mortality in the Global Village

REPORT by Ronald David, from the Joint Center Health Policy Institute, 2008
This background paper seeks to expand our understanding of the causes and effects of infant mortality within a broader global context. It offers comparisons between infant mortality in the U.S. and in other nations across the globe, providing a compassionate examination of the impact of social and economic inequalities on population health and infant mortality. The author concludes with policy recommendations to help mitigate or eliminate the inequalities that contribute to infant mortality.

« Prev 1 | 2 | 3 | 4 | 5 Next »