« Back to Action Center


How is the Series Being Used Internally?
The great majority of respondents (88%) used the series internally with staff and / or leadership. Of those, most (78%) found it "very" or "moderately easy" to secure organizational commitment and investment to create or strengthen a health equity framework within their organization. We did not ask respondents to provide details on these commitments, though from other communications we know that many are organizing health equity teams and incorporating the series into staff and new-hire trainings. Such efforts allow for staff and members to understand the importance of health equity in the organization's mission and for the team to develop structures to integrate and operationalize a health equity frame into their daily work.
Most respondents (84%) found it "very" or "moderately easy" to incorporate the series into pre-existing programs, and 75% found it "very" or "moderately easy" to create a new training or workshop with Unnatural Causes and its on-line companion materials.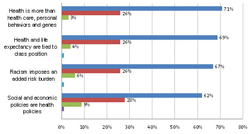 Chart 3: Screenings helped internal audiences to understand...
Internal screening audiences most often included program and administrative staff (65%), although leadership and board members were not far behind (59%). Half of the reported screenings (50%) also included support staff.
Attitude Change and Messaging
As evident in Chart 3, the majority of respondents believed that their internal screenings helped "a lot" to improve understandings of key health equity principles to leadership and staff. Very few believed that the screenings helped only "a little" or "not at all," though the policy message may have been slightly harder to get across.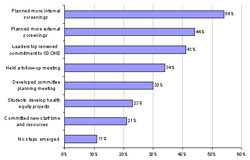 Chart 4: Next steps that emerged from internal screenings
Actions and Next Steps
The most common next step to emerge from internal screenings was to plan more internal screenings (Chart 4).
Notably, though nearly half of the groups reported renewed leadership commitment to addressing the social determinants of health and many planned follow-up meetings or formed health equity committees, so far only 21% had provided program staff with time or resources to integrate health equity understandings into the organization's day-to-day work.