Series Excerpts and Web-Exclusive Content
Each video clip below illustrates a key concept from UNNATURAL CAUSES. Some are excerpted from the documentary, while others are Web-exclusive content. Click on a clip title to view or copy the code to embed in your Web site or blog.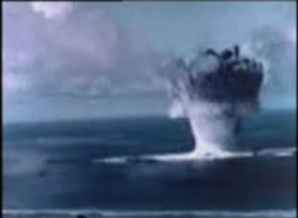 WEB-EXCLUSIVE VIDEO, Unnatural Causes

Between 1946 and 1958, the U.S. detonated 67 nuclear devices in and around the Marshall Islands. The impact of these tests on the Marshallese people was profound - in terms of both actual radioactive exposure and the displacement of people from their home islands due to contamination and to accommodate the U.S. military.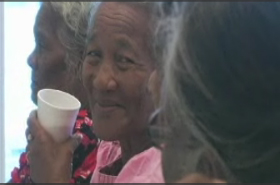 WEB-EXCLUSIVE VIDEO, Unnatural Causes

Their traditional diet and way of life disrupted by globalization and the American military presence in the equatorial Pacific, Marshall Islanders now struggle with high rates of diabetes, among other health problems.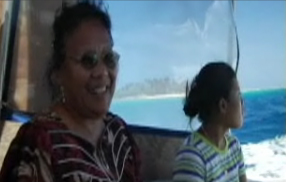 VIDEO EXCERPT, Unnatural Causes - Episode 6
Dise Langrus is one of many Marshallese who were relocated from their home islands 40 years ago after U.S. nuclear testing rendered it uninhabitable. Others were moved to make room for the construction of the U.S. military base on Kwajalein Island. Today, the Marshallese confront the worst of the "developing" and urbanized worlds: infectious disease running rampant because of poverty and squalid conditions and chronic illnesses resulting in part from the stress of dislocation and cultural loss.

&nbsp