NEWS
---
New Documentary Project Needs a Name!
California Newsreel is at it again!

We are excited to announce a new documentary project about early child health and development scheduled for release spring 2013.

This documentary, multimedia project and public engagement campaign has grown out of our work with UNNATURAL CAUSES: is Inequality Making Us Sick?. It explores how a strong start for all our kids leads not only to better individual life course outcomes (learning, earning and physical and mental health) but also to a healthier, safer, better educated and more prosperous and equitable America.

About our working title AMERICAN BIRTHRIGHT

There has been some concern that this working title might evoke nativist, anti-immigrant feelings and is exclusionary.

What would you suggest?

Submit your title ideas for a chance to win 3 DVDs from the Newsreel collection along with a copy of this documentary!

To learn more about AMERICAN BIRTHRIGHT (wt) visit our temporary website at www.americanbirthrightmedia.org. Check back at the end of March to see the new site design and the winning title!



---
Like Us on Facebook!

Get facts, resources, video clips and other tools on health equity
Post news and updates about your work
Share innovative strategies and inspiring stories
"Like" Us!
---
Online Streaming Discount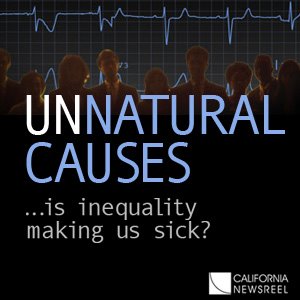 In-Perpetuity Streaming Licenses for UNNATURAL CAUSES and other titles are now available at a discount until 9/1/12!
California Newsreel recognizes educational institutions' urgent need to deliver library VHS and DVD holdings over powerful new digital learning platforms. We also realize they face Draconian budget cuts which prevent the migration of irreplaceable video titles to digital delivery systems.
Learn more about the streaming license discount for UNNATURAL CAUSES and other titles.
---
Newsreel Discount Offering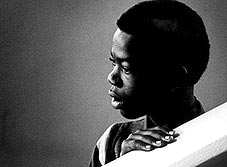 Until September 2012, DVDs from California Newsreel's African American Perspectives Collection are available for up to 75% OFF their list prices. Choose from over 50 documentaries spanning centuries of African American history, literature and culture and titles addressing racial justice themes.
Colleges, Universities and Government Agencies can buy 10 or more titles for ONLY $49.95 each - up to 75% OFF!
High schools, public libraries, HBCUs and Community Organizations can purchase 10 or more titles for $24.95 each - 50% OFF!
Choose from over 60 documentaries on African American history, literature, and racial justice themes, including such landmark films as Race - The Power of an Illusion, Ethnic Notions, Traces of the Trade: A Story from the Deep North and The Complete Blue Eyed.
View discount details!
---
ABOUT US
UNNATURAL CAUSES was produced by California Newsreel in association with Vital Pictures, Inc. California Newsreel is the oldest non-profit documentary production and distribution center in the country, now celebrating its 41st anniversary.
California Newsreel runs a free online preview series every month. Visit www.newsreel.org to watch the entire award-winning documentary Faubourg Treme: the Untold Story of Black New Orleans for free!
For more information on our extensive collections of acclaimed DVDs, click on the links below or visit us at www.newsreel.org.
SEND TO A FRIEND

Encourage your friends and colleagues to sign up for our newsletter to keep up to date on new health equity resources and initiatives.